Corporate webshop – Rumi
Tailored to your company and your clients
Your own design and branding
Short delivery times
All-round service
A web shop tailored to your company and your customers: your own design, short delivery times and permanent service.
More info
Gift shop – Felicitas
Celebrate your employees and clients
Choose the gifts that suit your company
Your own branding
Flexible delivery options: at home or at the office
Celebrate your employees and customers: select customised gifts, use your own branding and opt for flexible delivery options.
More info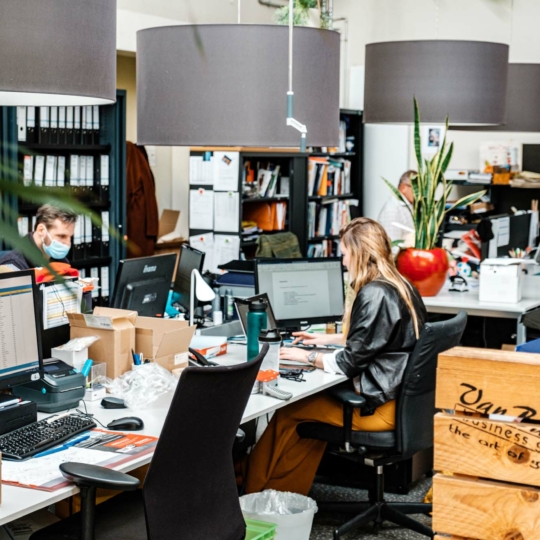 3 Generations of Giving
With a proven track record of almost seventy years, Van Bavel has become one of the market leaders in the field of promotional products.
Value generating campaigns
Full-service from strategy to delivery
An in-house team of experts and trusted supplier network
Focus on CSR and sustainability
– Excellent service and satisfied customers
Inspiration
Projects we feel passionate about
Market leader in promotional products
Van Bavel took its first steps in the promotional business almost seventy years ago. As one of the first in the field, Van Bavel managed to leverage this pioneering role, and continuously expanded its network and client base. Throughout the years, Van Bavel has become an authority when it comes to product marketing, promotional products, gifts and premiums.
Dimitri Hoppenbrouwers
–
CRONOS
Working with Van Bavel equals good projects. The team thinks along with your brand and comes up with qualitative and innovative ideas that fit within your scope.
Anja T'jampens
–
Kom op Tegen Kanker
For years, Van Bavel has offered us an excellent, personal service and a very wide range of promotional materials at competitive prices. The orders are delivered swiftly, and the employees are friendly and always ready to help and think along proactively. We are very satisfied with the collaboration.
Jago Moons
–
Project Manager Coca-Cola (Adare Int.)
The vast know-how coupled with open communication, in addition to creative proposals and a customer-oriented approach, always make it a great pleasure to work with the Van Bavel team.
For several years now, Van Bavel has been helping us with the selection of fun gifts and promotional products. We really cherish the professional & pleasent collaboration. .
Dirk Wouters
–
Boris Agency
For years, Van Bavel has been my go-to partner for original and personalised gifts and POS-material. They always follow up swiftly and have solid product knowledge as well as a commercial approach. Therefore I really believe they are a trustworthy partner for tailor-made materials.